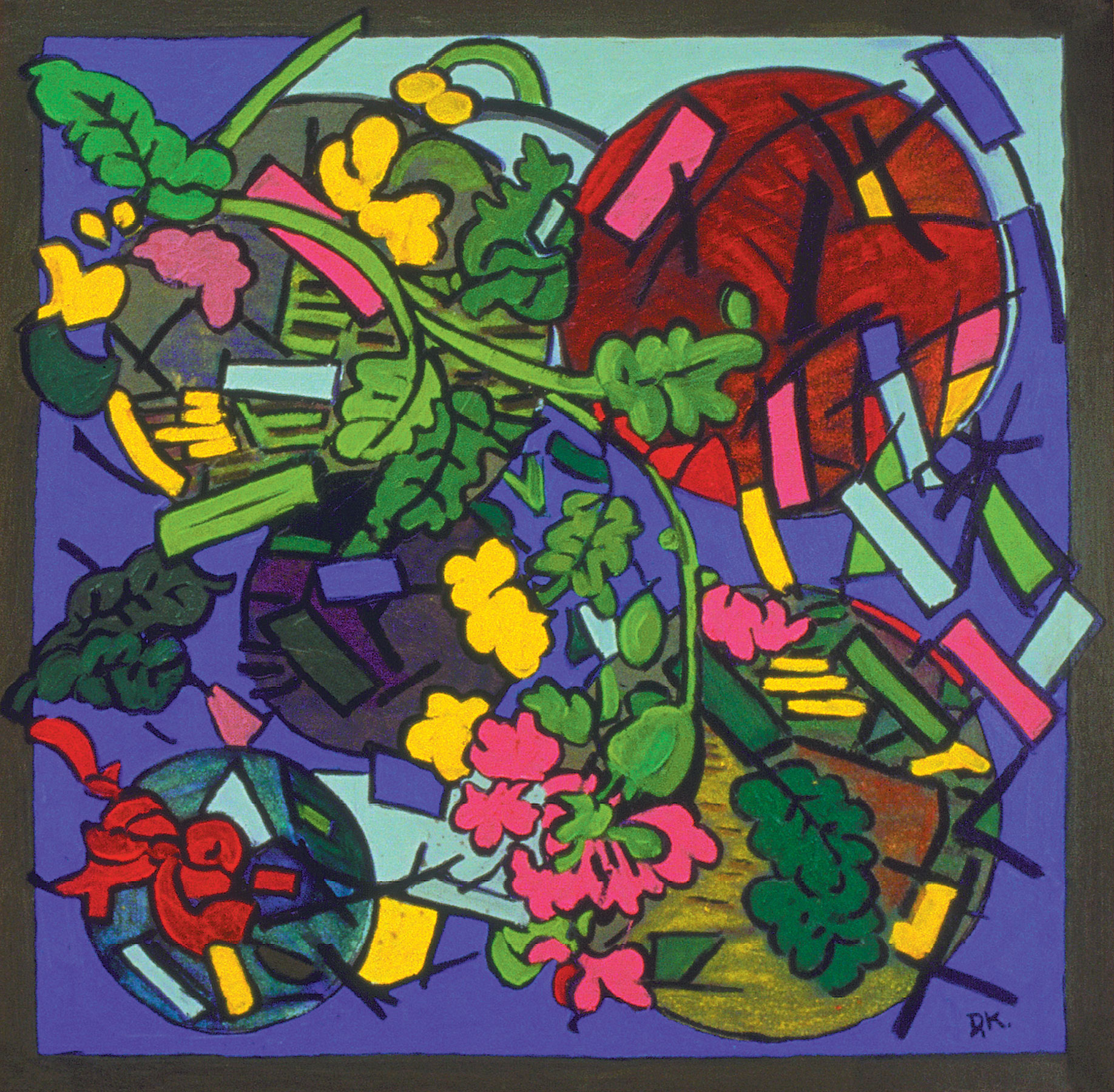 In the Spin of the Sun
width: 26"
height: 26"
Acyrlic and Oil on Canvas

The title for this painting comes from a line in a poem by Wallace Stevens. This painting serves as a very good example of the shift to drawing for drawings sake as apposed to drawing from observation. Interestingly enough, it is more abstracted then Matisse's work but the line quality and color feel very Matissian and celebratory. In the Spin of the Sun leaves the viewer floating in a mystical sky.

---
Other works in this series: